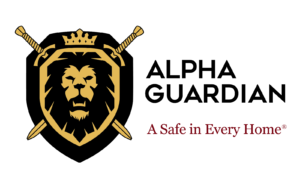 A Powerhouse in the Safe, Security, and Storage Industry
We are pleased to announce the combination of the Cannon family of products (Cannon Safe, Cannon Security Products and GunVault, together known as "Cannon") and the Stack-On family of products (Stack-On Products, Sovereign, Sentinel and Gladiator Cadet, together known as "Stack-On") into a new company called Alpha Guardian.
Combining these great companies creates a powerhouse in the industry, as Cannon and Stack-On bring together two highly complementary operations. Cannon is recognized as a leading manufacturer and distributor of large scale personal safes, home security products and smaller-scale firearm safes. Stack-On, being a leader in gun cabinets, offers a diverse, value priced product mix. The union of Cannon and Stack-On allows Alpha Guardian to serve as a category champion, with the ability to offer a more robust portfolio of products to retailers and consumers alike. Indeed, the combination of these market leaders equips Alpha Guardian to achieve its stated goal of "A Safe in Every Home®."
What to Expect Moving Forward
As a consumer, you can expect:
All products and brands to remain on shelves as is.
A broader mix of products available to you, at a wider range of price points.
A wider network of retailers from whom to buy our products.
Enhanced customer service.
Operations as usual in the immediate future:

All warranties will remain as they are.
Claims and benefits will continue to be processed and fulfilled as usual.
Past purchases, warranty claims or product registrations will not be impacted.
Customer service phone numbers will remain as they are for each brand.

Clear communications from Alpha Guardian as changes arise.
With Our Core Values in Mind
Cannon Safe provides quality, affordable safes and has done so for over a half of century.
Since opening in 1965, our focus has been on people. We believe in developing our team to their highest potential in order to manufacture the best possible safes to protect your most prized possessions. We offer elegance without compromise. You can depend on Cannon to provide greater security advantages as other safe companies, at a fraction of the cost.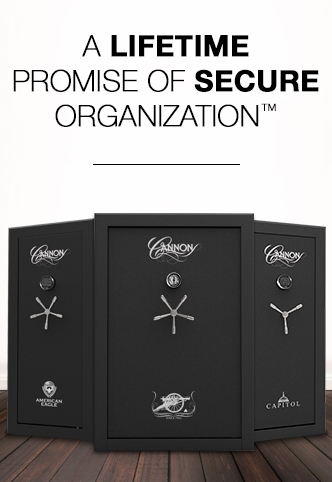 Imagine coming home to find your home—your sanctuary from the outside world—violated by a burglar, consumed by fire, or destroyed by natural disaster.
There are few things that have such a traumatic impact on one's peace of mind. Which is why we at Cannon dwell on the very possibility with every safe we design, build, and ultimately, stand behind. We want to make sure that should the unthinkable ever happen to you, that your most precious valuables will always be as you left them—safe and secure.
And while we build our safes with worst-case scenarios in mind, they are really designed to be part of your everyday life. Each offers supreme protection from fire and theft and affords easy access to your valuables day-in and day-out.
Cannon is committed to making sure every household has a way of protecting its valuables while enjoying more peace of mind. A Safe in Every Home™.
Aaron Baker, CEO, Alpha Guardian
At Cannon Safe we are continually improving the efficiency of our manufacturing and business processes in order to be able to provide the public with a secure and affordable product that satisfies their needs and exceeds their expectations.
For over 50 years, we have been delivering peace of mind. Our vision is to leave the world better each day than the day before. This requires us to focus on continual improvement as a company, as a manufacturer, and as individuals.