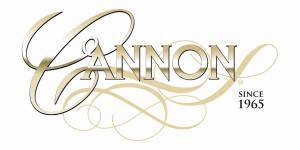 Las Vegas Finance Representative Job Scorecard
Job Purpose
The Las Vegas Accounts Receivable (AR) Specialist is responsible for managing the collection of payment from all customers. The AR Specialist will work closely with the BOC and Accounting Teams to insure timely collections and raises any flags when issues arise from customers.  The AR Specialist is also responsible for cash application of all incoming payments.  This position will assist in the process of evaluating credit and terms for new and existing customers and will work closely with Account Representatives in making sure that each customer has correct terms applied to invoices and payments.  While doing this, the AR Specialist will also monitor any outstanding debts that warrant additional action.  The AR Specialist will work closely with the Account and Logistics Representatives to insure that the BOC is continually functioning at a fast pace while maintaining accuracy in all transactions.  This position will have a counterpart that will be solely focused on resolving customer claims or disputes with regards to collections efforts – the AR Claims Representative.  The AR Specialist will work closely with this position in achieving targeted collection goals and maintaining customer relationships.
Responsibilities
Make daily calls to customers who are late or close to being late in payment. Collect on all late payments.  Place customers on credit hold if deemed necessary.
Apply cash receipts to all customer accounts within 24 hours.
Create and maintain Standard Operating Procedures and update KPIs on a daily basis.
Support Sales Representatives in gaining and setting up new customer accounts. This includes assisting Accounting in the process of evaluating customers for credit and terms.
Follow up with customers and account representatives in timely manner, whether it is by phone or email.
Work closely with Accounting and BOC teams, and be a source of reliability when team members are out; Cross-training and having an understanding of teammates' roles.
Maintain excellent relations with all customers and the various departments supporting collections efforts.
Work closely with dealers (customers) and build trusting relationships with them.
Work closely with Fulfillment Representatives and Account Representative to make sure that all aspects of dealer communications are being appropriately handled.
Verify co-op claims and issue corresponding credit memos.
Complete all month end tasks to close AR within the standard given.
Specific Measures of Success
One Page Strategic Plan – Meet the established Key Initiatives, Rocks, Measurable Targets / Critical #'s and Quarterly Priorities as established in the OPSP. Also helping to crush Epicor rocks by completing all associated tasks as assigned.
Invoicing – 100% of all invoices created by daily shipments to be sent out within 24 hours of shipment.
Collections – Maintain 95% of Total A/R as Current or Due
Cash Posting – Post all given cash receipts within a time period of 24 hours.
Daily Execution (Collections) – Spend a minimum of 120 minutes per day working collections, including but not limited to past due, current due, credits, debits, etc.