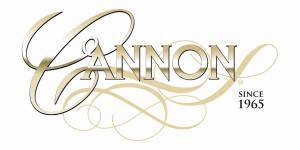 Controller Job Scorecard
Job Purpose
The Controller assists in the assurance of the accurate and timely processing of financial transactions for the Company which includes but not limited to Cannon Safe, Inc. (CSI), GunVault (GV) and Cannon Security Products (CSP); (Also includes Alpha Bravo Aviation (ABA) and Alpha Bravo Real Estate (ABR)).  In addition, the Controller will develop skills as an EPICOR user within the Finance Department and insure proper training of other departmental personnel.  The Controller will provide data and make accounting decisions, working with the VP of Finance, which will have significant effects on the financial operations of the Company. The Controller will supervise all accounting personnel with the assistance of the Finance Supervisor and the Senior Staff Accountant.
Requirements
Bachelor's Degree in Accounting
7+ years of Accounting Experience; 3+ years of Supervisory Experience
Strong working knowledge of US GAAP
Responsibilities
Review all journal entries posted into the accounting system for all entities.
Review monthly account reconciliations of all balance sheet accounts for all entities.
Supervise the preparation of trial balances in preparation for financial reporting for all entities.
Supervise/prepare the individual company and consolidated monthly financial reporting packages with supporting information for the management groups of the companies and the bank.
Supervise/train accounting personnel in the creation, maintenance/update of all accounting SOP's.
Provide EPICOR training to accounting staff (including interns).
Work with Tijuana Personnel and NAPS regarding inventory valuation, customs, and tax, among other topics.
Develop, review and monitor intercompany processes and operating expense allocation matrix.
Perform other duties as directed.
Specific Measures of Success
Reduce number of business days for month close to 5 days by June 2017.
Complete and test all updated accounting SOPs for Epicor 10 by June 2017.