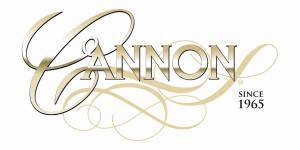 Job Description:
Cannon Safe is looking for a Senior Accountant based out of our Las Vegas Headquarters. This position will report to the Assistant Controller.
Job Purpose:
The Senior Accountant will be responsible to assist in the assurance of accurate and timely processing of financial transactions for the Company.
The Senior Accountant will serve as the EPICOR ERP super-user within the Accounting Department, working closely with other departments to gain a strong understanding of the processes and functionality of the ERP system.
The Senior Accountant will compile data for various reporting needs, and assist in making accounting decisions that will have significant effects on the financial operations of the Company.
Responsibilities:
Perform/Review journal entries posted into the accounting system for all entities.
Perform/Review monthly account reconciliations of balance sheet accounts for all entities.
Prepare trial balances in preparation for financial reporting for all entities.
Create, maintain and update accounting functional Standard Operating Procedures (SOP's) and policies.
Supervise and train assigned personnel.
Skills and Experience:
Bachelor's Degree in Accounting
3+ years of Accounting experience
Ability to "critically think" through established procedures and methods
Ability to travel internationally
Benefits Include:
Medical, Dental, Vision and Life Insurance
Paid Holidays and PTO Program
401(k) Matching Program
Educational Assistance